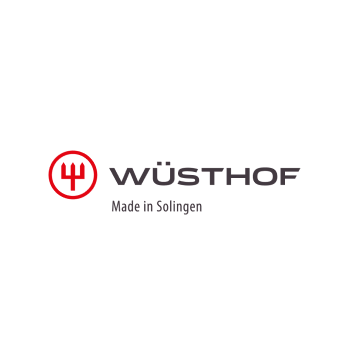 WUSTHOF
Enjoy your cutting moment
WÜSTHOF has had one mission since its beginning in 1814: crafting the finest knives
that last for generations. Founded in Solingen, Germany, known for centuries as the
"City of Blades", the brand is owned by the seventh generation of the WÜSTHOF family.
In their state-of-the-art manufacturing facility, the company creates a variety of knife
collections and cooking utensils. WÜSTHOF is appreciated for its art of crafting;
it takes over forty manufacturing steps to make a WÜSTHOF knife, with many made
by hand, using traditional skills and techniques. Forged knives from the famous classic
collection have become the symbol of WÜSTHOF and are a lifelong companion
for chefs all over the world. With over 500 employees in North America and Europe,
the brand is available at leading culinary retailers worldwide.