A THOUGHTFUL MESSAGE FOR A THOUGHTFUL GIFT
We believe that a small message for your loved ones together with your gift can tell a lot more than what you wish to convey.
With haditi, you can tag your gift with a card or a video message that will enhance the gifting experience.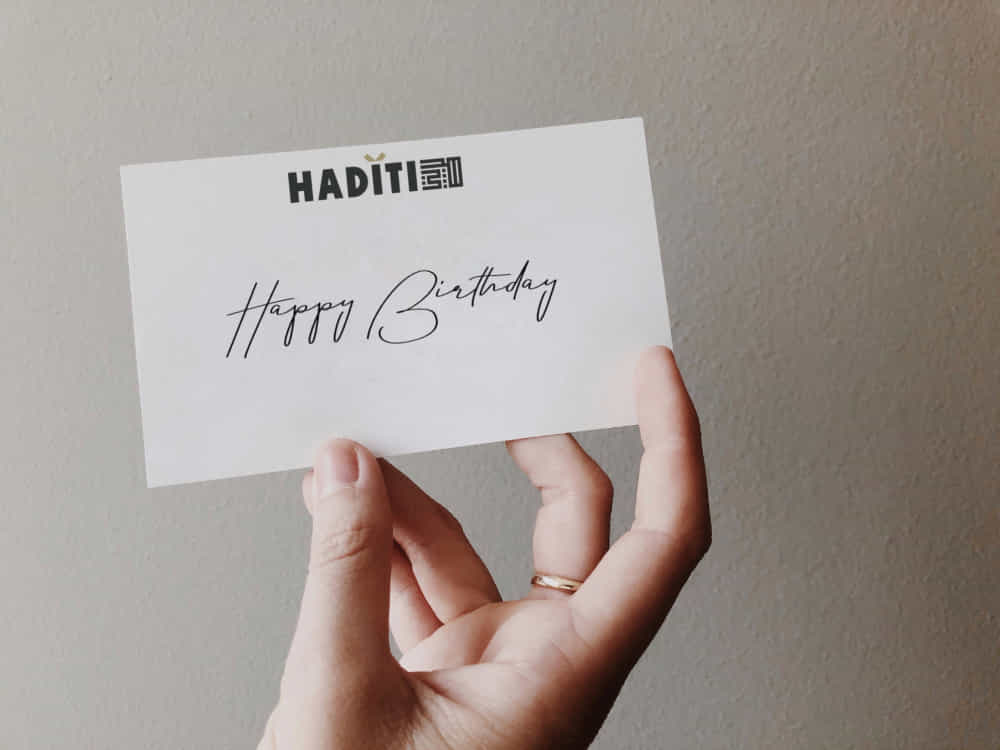 Send a card with your gift to write any message you want and make the gifting more personal. With HADITI you have many options of how to write your card, either with our editor where you can select the font, colour, size and layout of your message, or else you can write the message yourself on a piece of paper, take a photo and upload it, and it will be printed in your own handwriting! We also can offer bespoke calligraphy services for hand written messages by expert calligraphers.

You can record or upload a video message which will be played to the person receiving the gift, either through a code that they can scan on their device, or else if selecting our premium delivery service, by our white glove delivery porter on their iPad when handing over the gift.